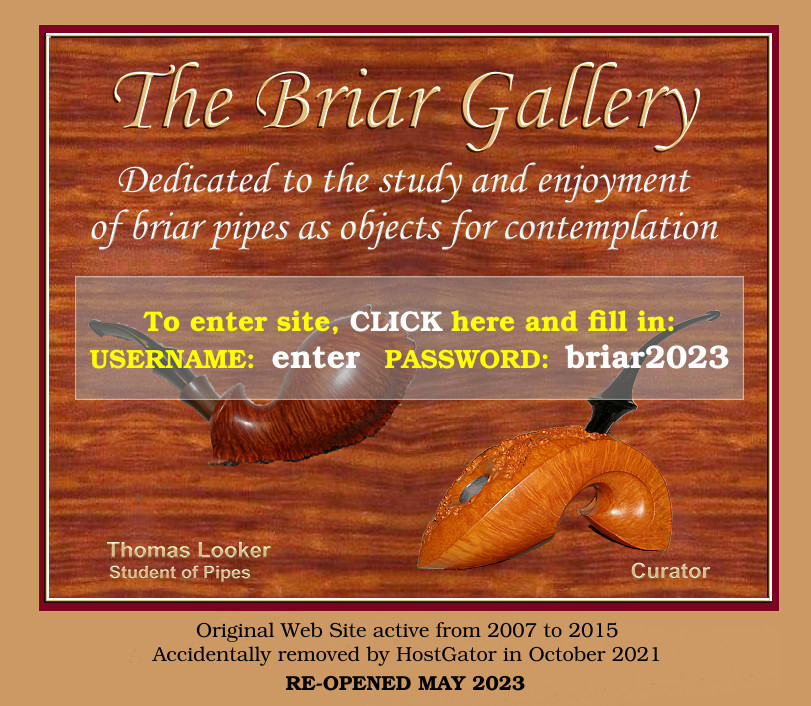 CONTENT OF THESE PAGES © 2007, 2008, 2009, 2010, 2015, 2023 by THOMAS LOOKER. ALL RIGHTS RESERVED.
HOW TO LOG ON: Click the large shaded area above, then type:
Username: enter Password: briar2023
---
---
COPYRIGHT STATEMENT: PLEASE DO NOT DUPLICATE ANY PHOTOS NOR QUOTE ANY OF THE TEXT ON THESE PAGES WITHOUT THE CONSENT OF TOM LOOKER. ANY UNAUTHORIZED USE OF EXCERPTS FROM THESE PAGES FOR COMMERCIAL PURPOSES IS EXPRESSLY PROHIBITED.